Former Military in Scale Editor joins the team at Tamiya Model Magazine, Model Airplane, Model Military and Military Illustrated Modeller.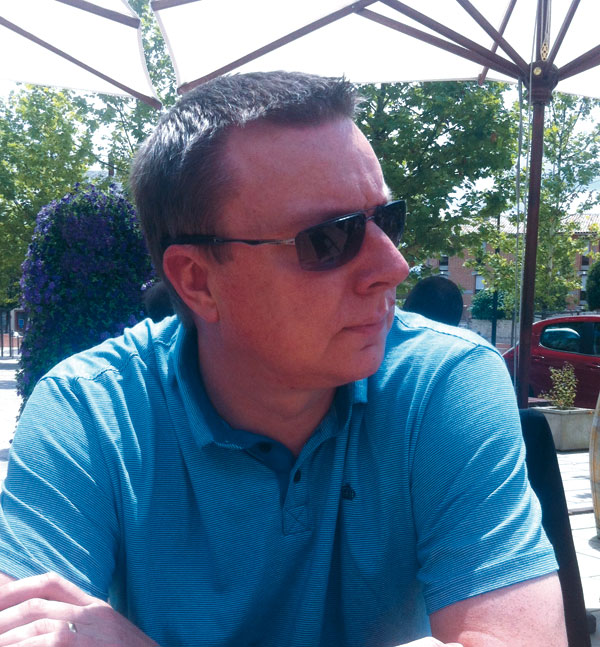 Hello everyone!
My name is Spencer Pollard and I build models – lots of models!
I began building models at eight years of age. I'd been drawn to the hobby after I'd found an Airfix Sea King that my father had been building. Not knowing what it was, I asked him to show me inside the box: that was it, I was hooked.
My first model of my own was the Airfix Scammell Tank Transporter. What mess! So much glue; so many finger prints; so many broken parts! Still, I loved it and I knew right then that this would be a part of my life for ever.
Over the years, I developed my skills and in building a wide range of different subjects, quickly became adept at building a whole raft of different models and thanks to my entry into the hobby when there was far less available to the enthusiast, I was able to build from scratch as well as I could from a kit – a really important skill, that would would come in useful later on, when I finally discovered dioramas!
As an enthusiastic hobbyist, imagine the thrill when, aged just twenty-six, I was offered the chance to edit a magazine! This was a dream come true and so for the next sixteen years I was the editor, chief cook and bottle washer, of Military In Scale. This gave me the chance to build some amazing kits, make some great friends and travel the world in order to demonstrate my skills to those eager to learn the tricks of the trade. What fun!
But now life has gone full circle and I am back where I always wanted to be: building models for a living. Working for ADH has given me the chance to step away from the day-to-day running of a magazine and simply concentrate on what I enjoy doing most – the construction and finishing of as many models as I can happily fit into a day. I'm sure than many of those will be military in nature – after all, that's what I know best – but I'm sure I will also be able to dabble a little in more civilian subjects once in a while. Who knows, I may even get to a build a spaceship every now and then!